How To Improve The Overall Health Of The Families In Your Community?
Installing a playground is a great first step to improving the overall health of the families in your community but there is even more that you can do. The best part is, you don't need much more than the space you have and participants. Planning regular family-friendly events that center around a unique theme is a simple and great way to make even more use of your playground.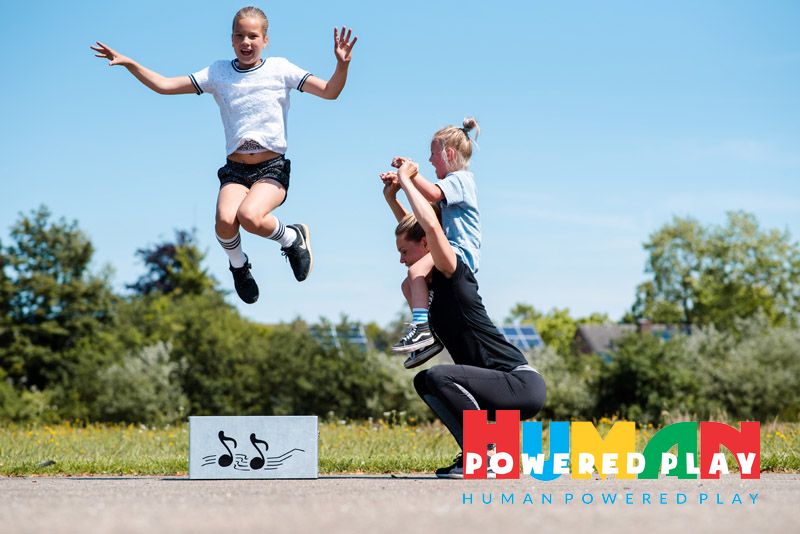 Timing is Everything:
Plan your event for times of day when families are together and not likely to be attending other events. Planning a park day at your playground that competes with church services is a surefire way to cut way back on attendance.
Do not rely on one type of activity because people will quickly become bored. Instead, try switching between games of skill.
There are five key points to consider in the early stages of planning a playground:
1) Playground age requirements
2) Playground child capacity
3) Allotted space for your play area
4) How soon you need a playground
5) Defining your budget.
We'll help you answer all these questions and more!
Our playground equipment makes use of sustainable Human Powered Energy. This makes the installation and maintenance process a breeze. We'll provide you with a variety of install options and maintenance tips including professional, certified installation from Human Powered Play and self-installation, and a formal maintenance plan to keep your play area in compliance with warranty requirements.
All Human Powered Play modular structures are 100% customizable from color to components to layout! Working hand-in-hand with our Playground Specialist, we will create the perfect playground structure for your facility based on your needs, budget, and available space. We are proud to have created long lasting relationships with development partners and resellers all across the globe who help us achieve our dreams.