All You Need To Know About Human Powered Play – How Do Our Products Get Electrical Energy?
Our playground equipment is Human Powered. This means that when the user plays with our equipment, Human Powered Energy will be generated. This is like normal electric energy but sustainable and generated through human power! When the user jumps, swings, spins a handle or does another movement, electrical energy will be generated! Our playground equipment uses this energy to make all the lights shine, produce great sounding music, allow for games to be played and much more.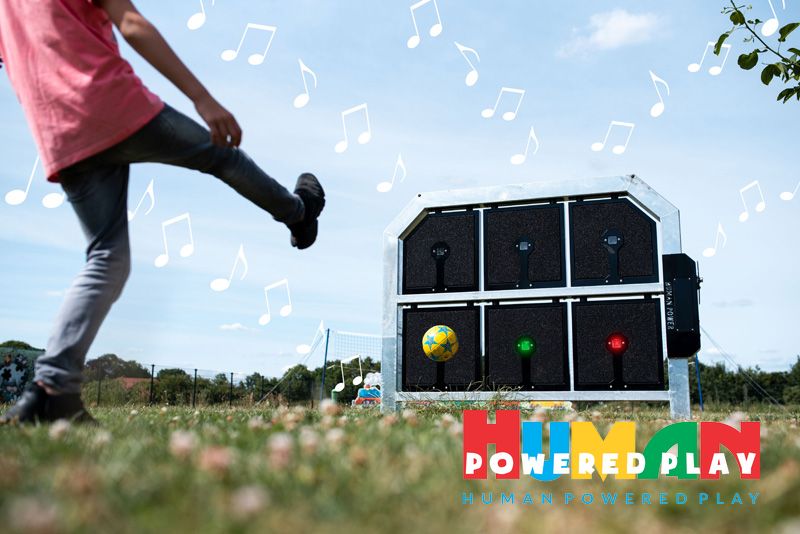 Our playground equipment doesn't use any wall outlets, cables or batteries. Our products do not need any batteries. You generate energy simply by playing! You can install the products almost anywhere. The enegy for music, lights, etc. is generated by the user simply by playing, that's Human Power!
The products are designed for public space and the outdoors, rain is no problem.
Some of our products come with a USB stick with our own music. But, you can also place your music on the USB stick! Just make sure that the music files are .mp3 files, that they aren't bigger than 2mb per file and that the .mp3 file has at least 5 characters in the name, for example: Song_1.mp3.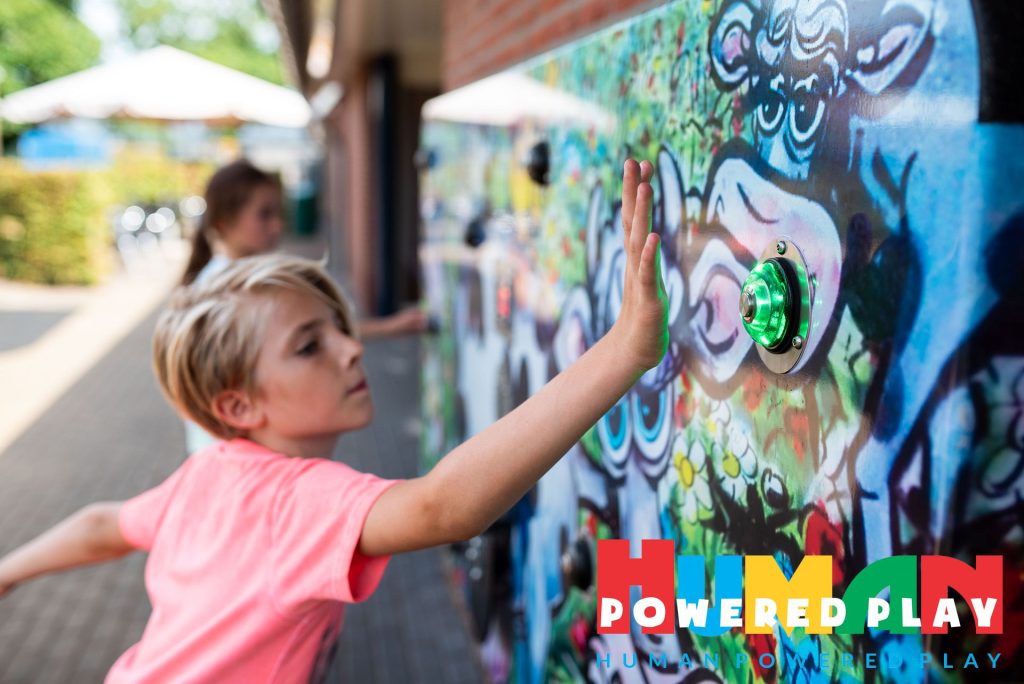 Where people play, products break down sometimes. If you experience a problem with the product, our main priority is to solve the issue, so you can continue playing. Please send an e-mail to [email protected] and describe the situation and send us a picture or video of the situation. Our Service department will investigate the problem and offer a solution. In case you need to replace a part and you want to do it yourself, we have an instruction video available to help you perform the reparation.
Professional installation ensures that the playground equipment is properly installed, meeting safety requirements. Human Powered Play's installers are all Certified Playground Safety Inspectors, we are familiar with the equipment, meaning there's no guesswork. Please contact us for an obligation free consultation for your next outdoor playground.